Make a payment on Mobile
The billing tab in the Canopy Client Mobile App allows users to view an outstanding balance, manage current and archived invoices, view their payment history, and make a payment towards their balance. To get started, navigate to the Billing tab in the Client Portal app.
1. View all current invoices on the
Invoices tab.
You can tap an individual

Invoice

to view and pay that invoice.
You can also select the

Payment history

tab to see a list of all previously made payments.
2. Tap
Make a Payment.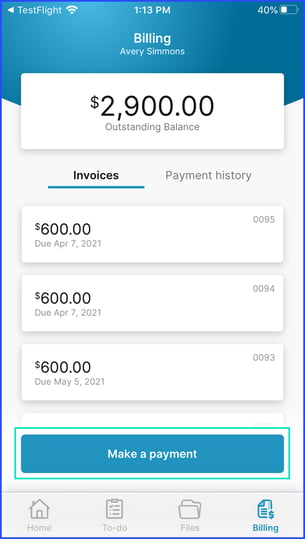 If your practitioner has not enrolled in Canopy payments, you will see a dialogue box containing your practitioner's billing information.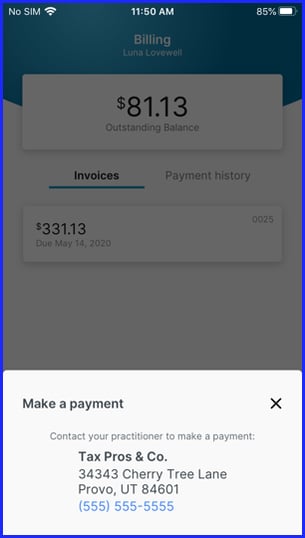 3. Select which
invoices you want to pay.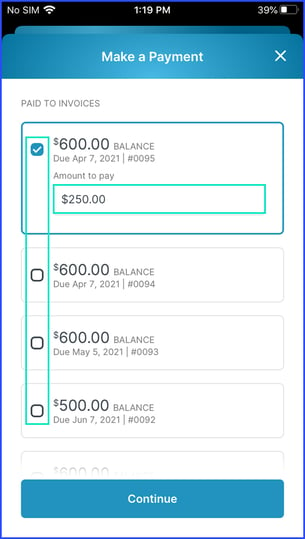 4. Tap
Continue.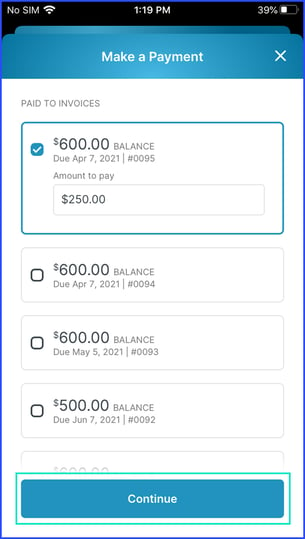 5. Select which
payment method to use.
You can only select from payment methods that are already added to your client portal.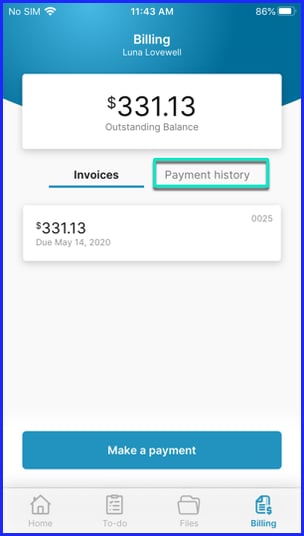 6. Tap
Submit Payment to pay your selected invoices.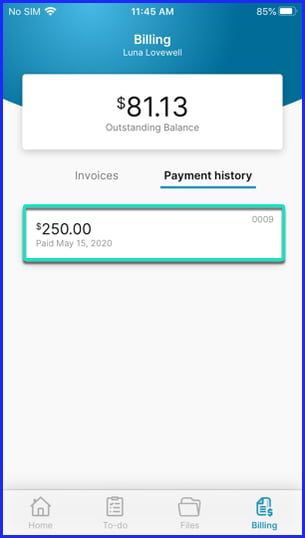 7. Tap
Done to close the confirmation screen.