Fillable PDF files stored in Canopy can be completed on the mobile app. You clients can also complete fillable PDF files on the Client Portal app. All changes and edits made to fillable PDFs on mobile will be saved automatically and reflected on the web app.
Permissions:
Access to the fillable PDF file in Canopy
1. Locate a relevant fillable PDF file.
Often, these files will be located within a Client Request sent by your accountant.
All files should be available in the Files tab.
2. Tap on the file to open the file previewer.
3. Tap on available text boxes to input text.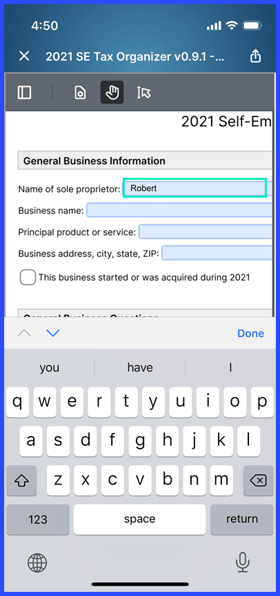 4. Tap on checkmark boxes and selection circles to mark your selection.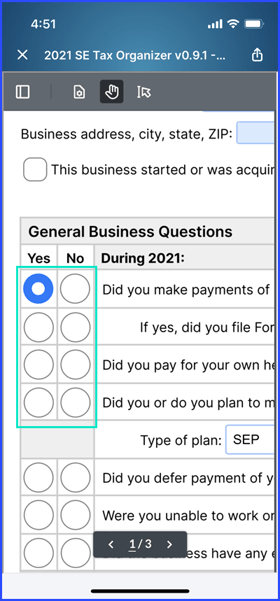 5. Tap on dropdown menus to select from the available options.
Tap on an available option to select it.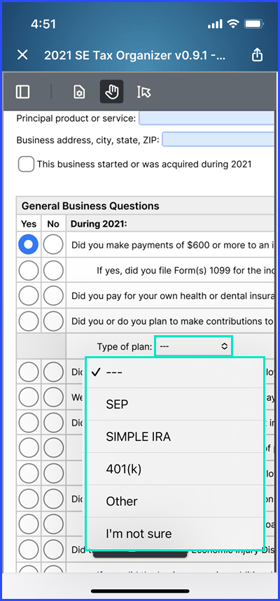 6. Press on the X icon to close the file and save your changes.